FMH QuikQuant ™ is a flow cytometric method for FMH detection and quantitation. The assay uses a reagent containing a monoclonal antibody to Hemoglobin F and Propidium Iodide as a specific marker of nucleated cells. The method is a rapid streamlined technique requiring about 30 minutes to complete. With less than 15 minutes of technologist time needed, it is more efficient to use than the KB assay, as well as more sensitive and precise.
Key benefits
New technique is quicker to perform
PI provides a definite tool for gating out the WBCs
Kit includes 10X concentrated permeabilization reagent
Works well with FETALtrol as a system control
Features
Detection of fetal hemoglobin (HbF) of as low as 0,06% fetal cells in maternal blood
Results in 1 hour (20 minutes hands-on-time) with two single centrifuge steps
IVD/CE
Applications
Determination of Fetomaternal Hemorrhage
Pregnancy with suspected RhD incompatibilities
Abdominal trauma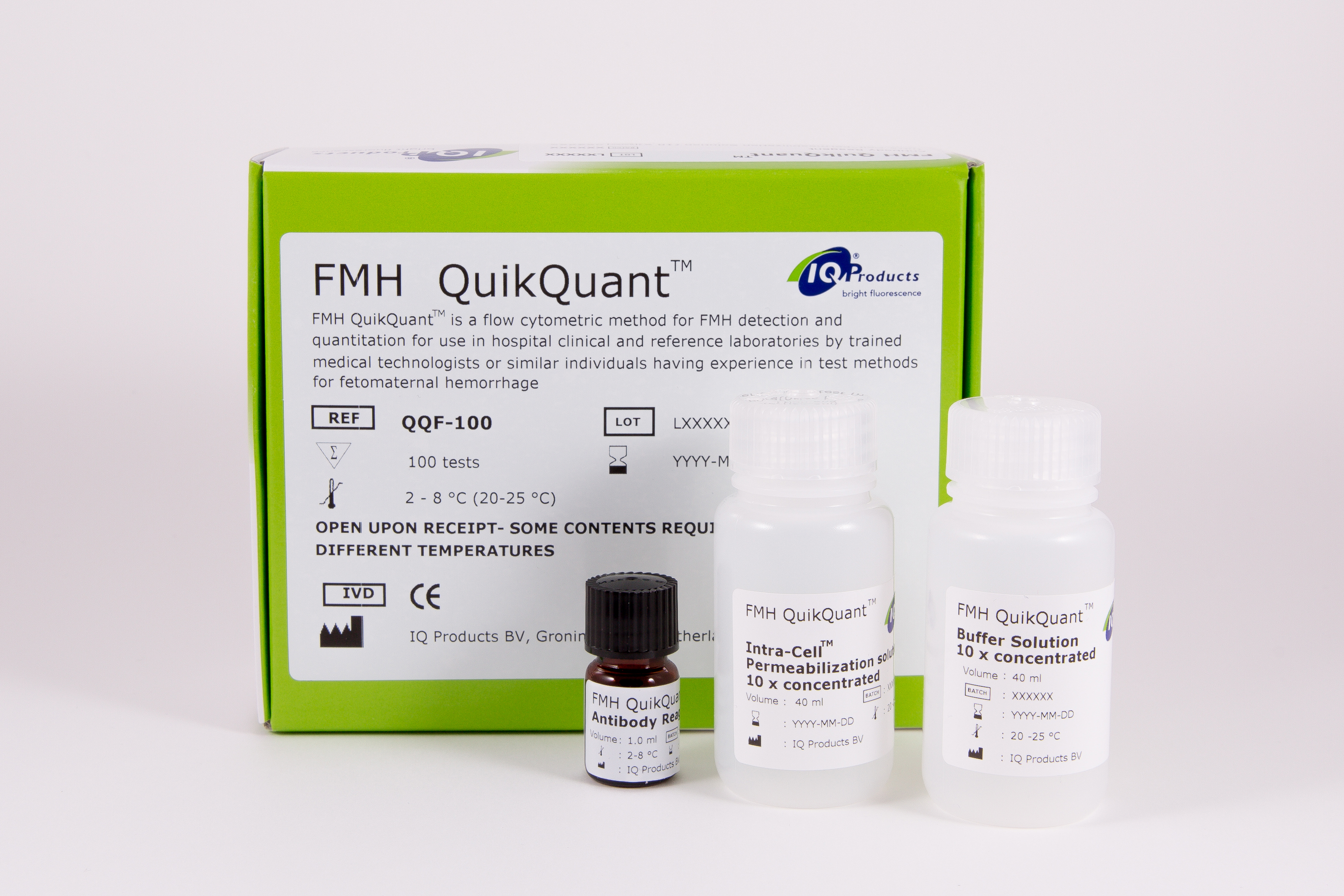 Order now!
Order your products via our interactive and improved order form!
Product code: QQF-100